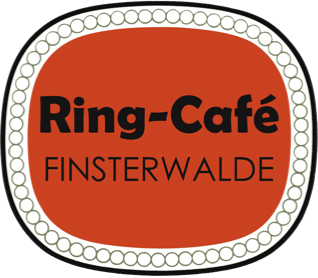 For just one day and on the occasion of the "Open Monument Day", the
Ring-Café Finsterwalde opened its doors in September 2009
. The great visitor interest exceeded all expectations. Many guests wanted to take a look into the otherwise closed, former store and workspace of the Ring-Orthopaedie GmbH (formerly
PGH Orthopaedie
). The rooms are located on the ground floor of the residential and commercial building "Ad. Bauer's Wwe." in the centre of
Finsterwalde
(Elbe-Elster district).
The
listed merchant's house
, which has been bearing its striking lettering on the front under the name of the "widowed Mrs. Kaufmann Bauer" since 1903, can look back on almost
100 years of history
as a colonial goods shop. Like her
mother-in-law Johanne Caroline Bauer
born Schmidt (1807-1879),
Marie Bauer
born Zwick (1844-1902) continued the business alone after the death of her husband. In addition, in the rear part of the house of Finsterwalde there was the "
First steam coffee roasting plant with motor operation
" and later the "
Factory of artificial limbs
" by Maximilian Switala before the building became home to the orthopaedics shoe trade for many decades. Today, the building is used as a residential and commercial building, event location, salon and private museum. It is still owned by the great-great grandsons of the legendary merchant's wife.
The former warehouse of the merchant house "Ad.Bauer's Wwe." contains a large part of the beautiful old
shop fittings
. Since 2000, it has served as the venue for the "
Finsterwalder Stadtgespraeche
" (Finsterwalder town talks) and has thus become a permanent feature of the town's cultural life. The aim of the loose series of lectures is to start with a lecture or a reading about past, present or future events and to enter into a casual conversation among and with the audience. The numerous
guests
include personalities from politics, culture, literature, film, theatre and science. We would like to thank the Finsterwalder SaengerstadtRegion e.V. and our
sponsors
, who kindly support the Stadtgespraeche.
Due to the great interest, the Ring-Café was established as a website. It offers current information and an extensive
archive
on the "Finsterwalder Stadtgespraeche", on
exhibitions
in the museum as well as on Monument Day. In fact, the café can currently only be used for events on
request
. The aim is to open the rooms in the short or medium term as a coffee house or literature café.